Visit Impartner at these upcoming shows and events.
CompTIA ChannelCON
Chicago, IL
August 2-4, 2022
Channel Focus Women's Leadership Council
Carlsbad, CA
September 13, 2022
Channel Focus Conference
Carlsbad, CA
September 14-15, 2022
Technology for Marketing Expo
London, UK
September 28-29, 2022
B2B Summit / Forrester EMEA
London, UK
October 11-12, 2022
ImpartnerCON
Salt Lake City, UT
October 18-21, 2022
The Channel Meet Up
Menlo Park, CA
October 2022
Impartner University
Once a month
9:00am MST/4:00pm GMT+1 (45mins)
Best practices and tips on how to optimize the performance of Impartner's solutions. Hosted by Trevor Burnett, Director of Product Marketing at Impartner.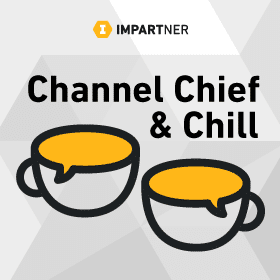 Channel Chief and Chill
US Monthly, 2nd Wed. 9am MST (30mins)
EMEA Weekly, Fri. 9am GMT (30mins)
Drop-in sessions for Impartner customers, prospects and other channel thought leaders to share best practices and challenges.