Let's talk about
Social on Demand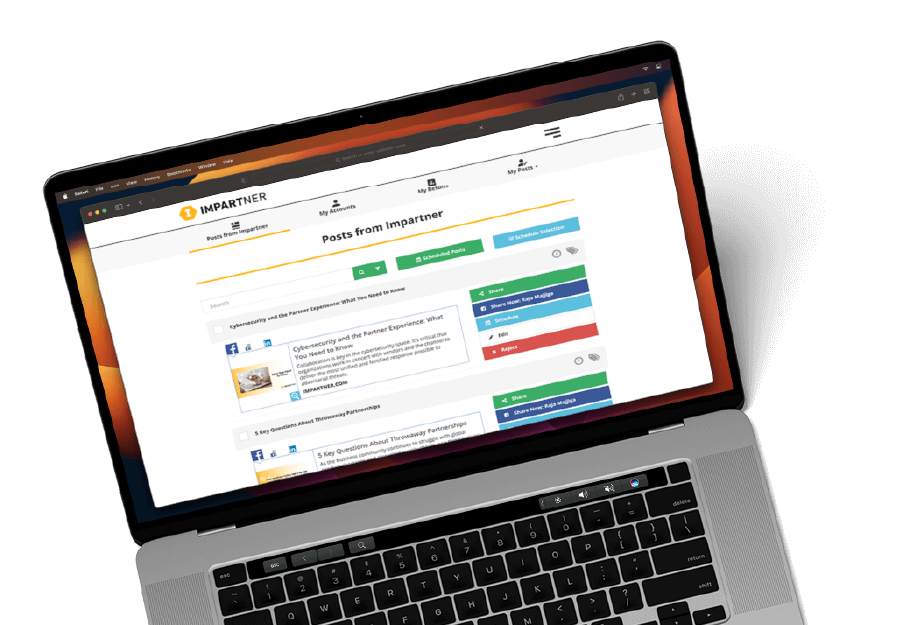 Let's talk about
Social on Demand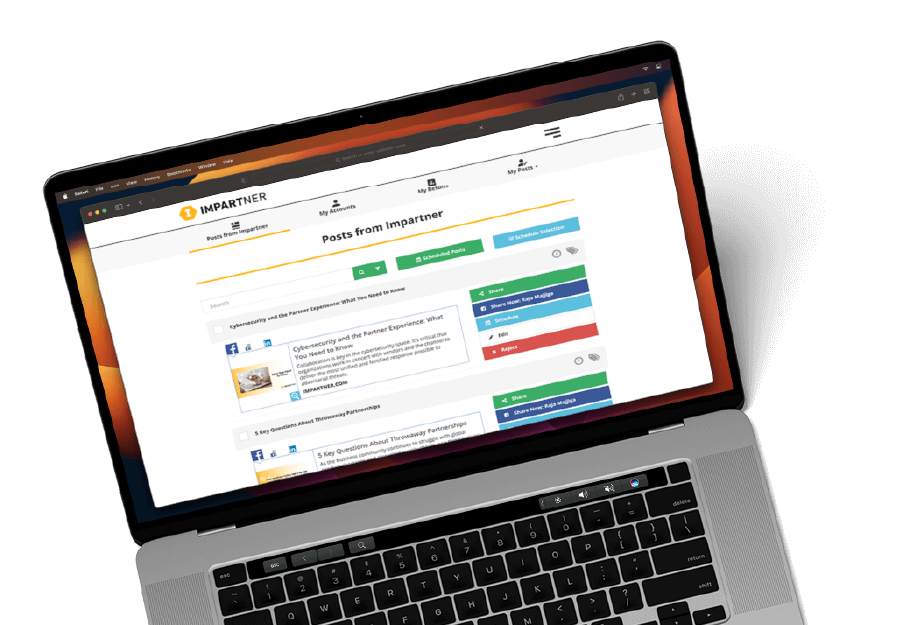 Let's talk about
Social on Demand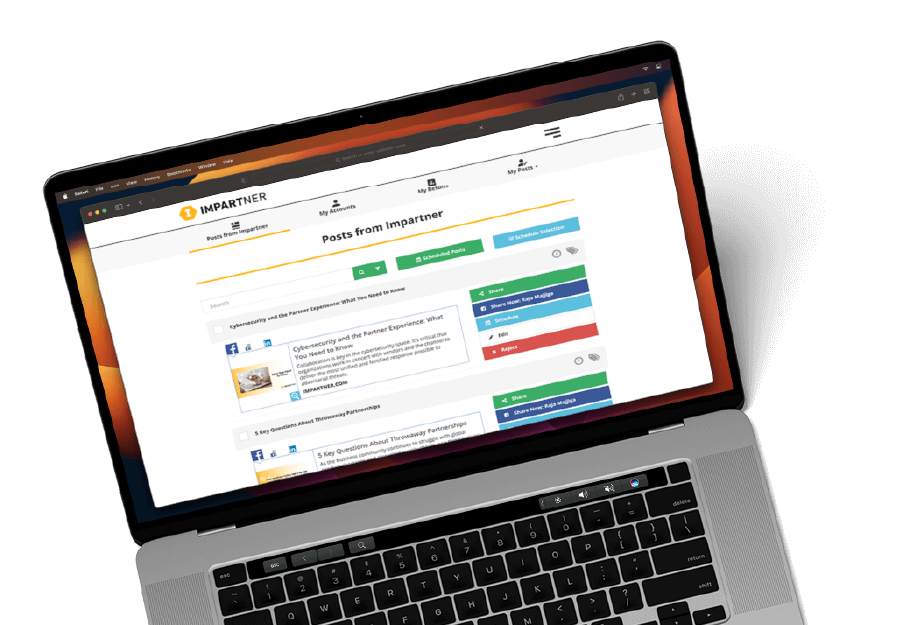 Increase your brand exposure through the social presence of your partners.
Ensure your prospective buyers and existing customers are aware of your corporate news and product updates.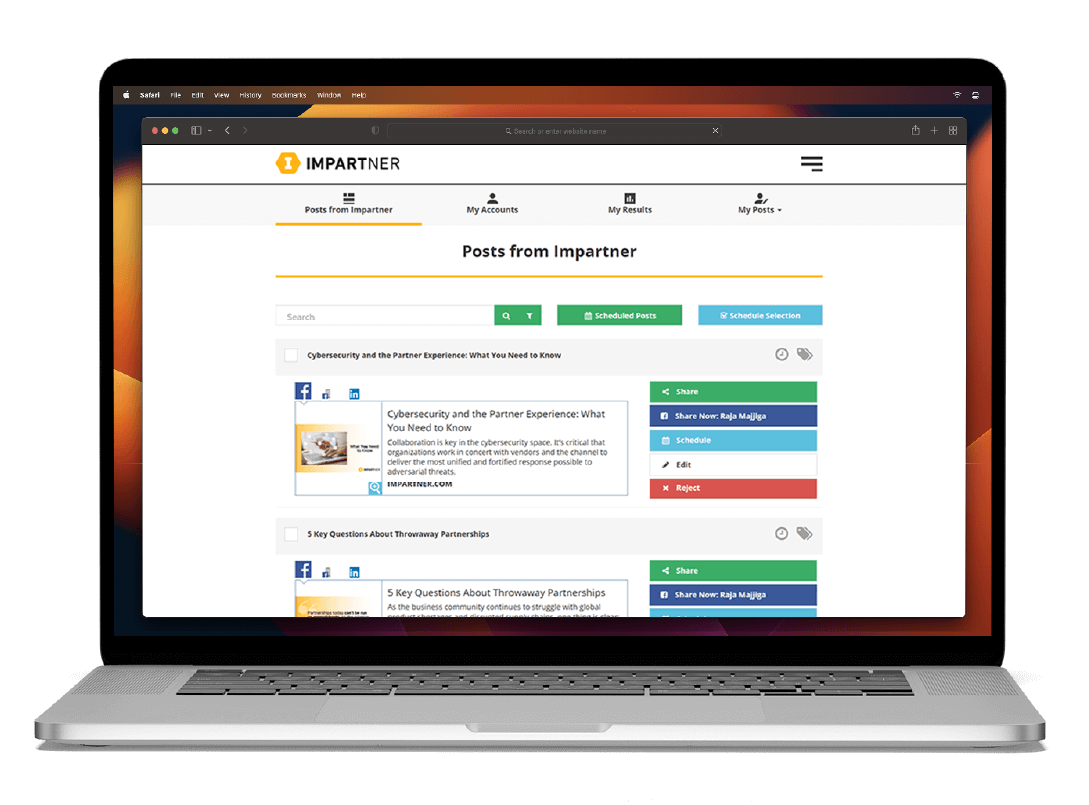 Social on Demand features:
Ability to integrate into your partner portal
Ability for partners to tailor what they are interested in and with what frequency
Ability for partners to edit all the content you share with them, and schedule it, all in 3 clicks
Content availability in multiple languages
Extensive analytics
Easy content uploads with Microsoft Excel
Learn more about Social on Demand
Social media marketing made for partner ecosystems.
The Impartner Social on Demand social advocacy solution allows your partners to easily syndicate your social content with the click of a button.
Easily amplifying your messages across all social channels globally through the same UI. This ensures brand consistency and helps keep your partners' (or, if you like, employees or customers, too!) followers up to speed with your organization's updates and other industry trends. This is a powerful amplification lever, when you consider 88 percent of advocates will share to their social networks, dramatically increasing your reach.
Learn how Impartner can take your channel programs to the next level.
Optimize
Power your channel with our partner relationship management tools.
Amplify
Deliver on the promise of demand automation with end-to-end TCMA.
Communicate
Stay top-of-mind with personalized news and syndicated social.