Let's talk about
Training & Certification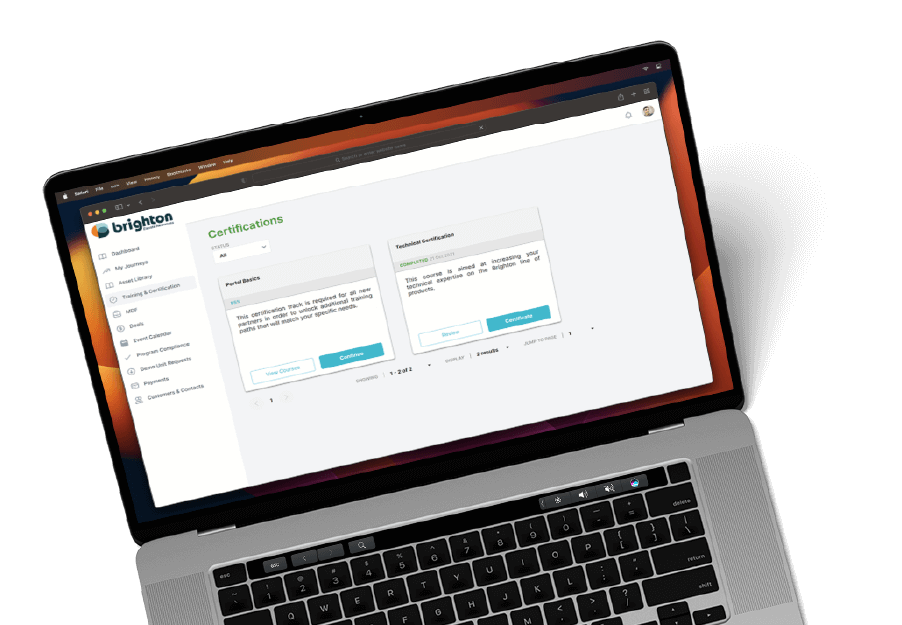 Let's talk about
Training & Certification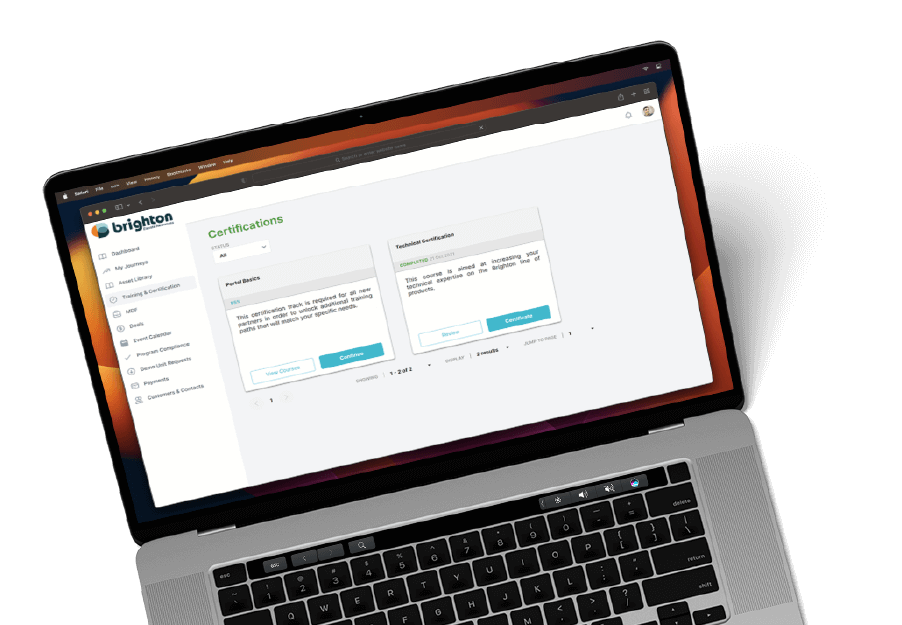 Let's talk about
Training & Certification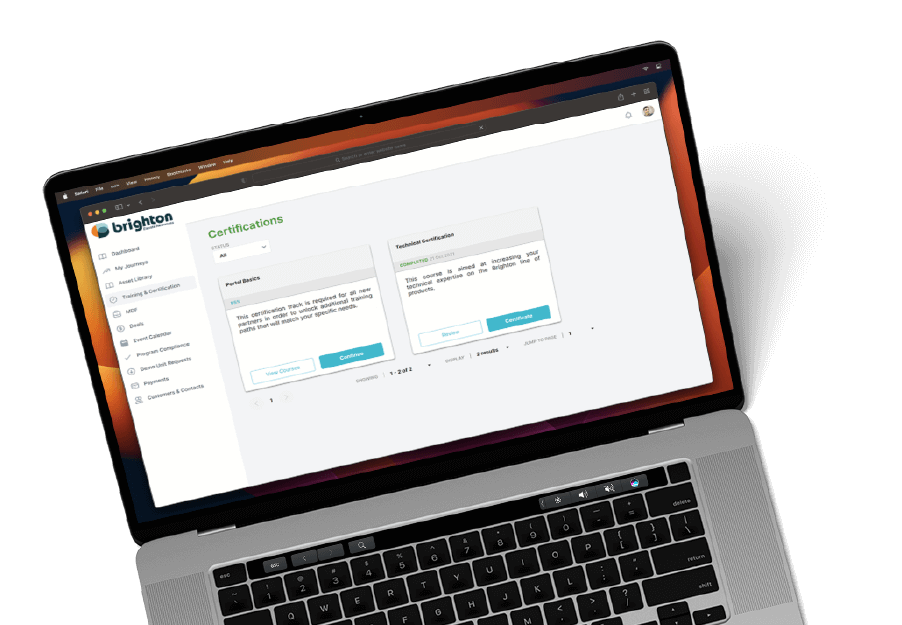 Empower your partners with digital training and certification programs.
Provide an engaged partner ecosystem that will forge partner understanding of your product.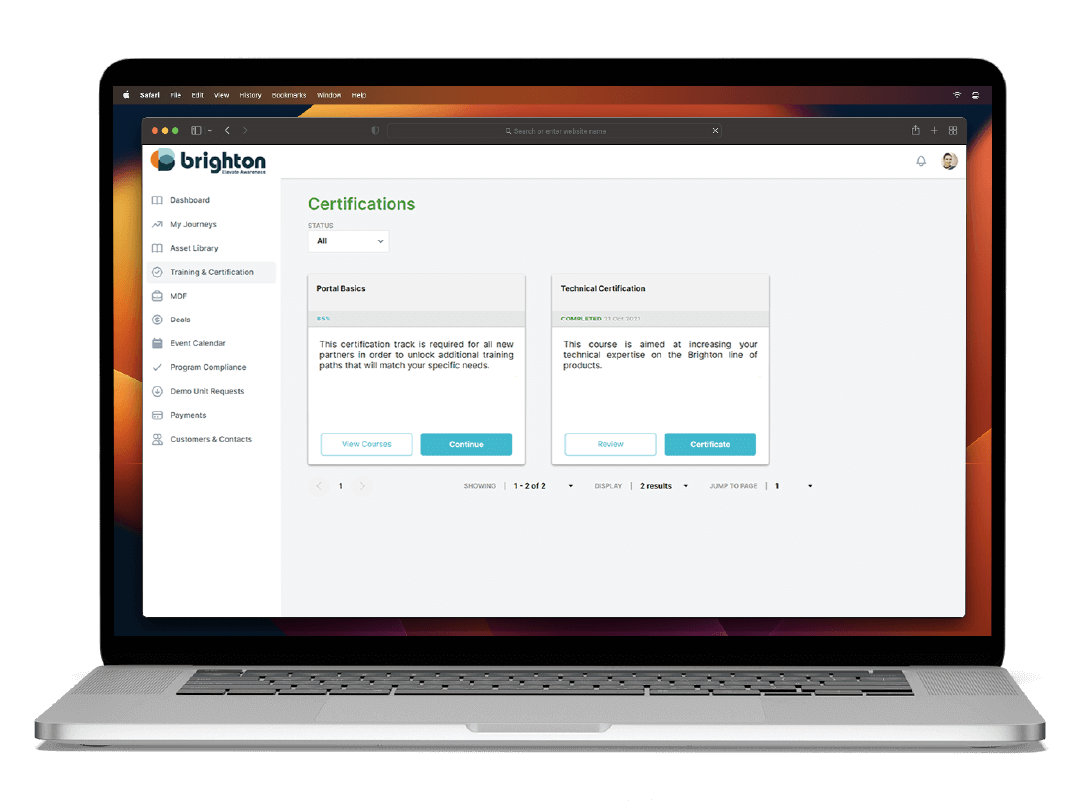 Impartner's Training and Certification features:
The ability to self-author all aspects of the partner certification program, course, lesson, and quiz content in code-free interface
Easily publishable status of each certification, course, or lesson
The ability to segmentation to certification tracks
Auto expiration of certifications after 1-3 years
Ability to incorporate Rich Text, PDF upload, or upload/link to video within the course UI
Modifyable portal experience based on partner's training progress
Personalization for partner ecosystem empowerment.
The Impartner Training and Certification (T&C) module allows you to provide training and certification programs to your partners. The better trained a partner is on the products, the better they can sell and support those products, and the happier your customer will be.
Impartner's T&C solution features the use of its SegmentAI segmentation engine, meaning channel managers can segment every partner, by any aspect, …to truly deliver a customized channel partner training program using the company's automated workflows and curate the experience that follows. It turns the certification of partners into a powerful trigger for other actions in a partner program.
Track Progress
This module allows companies to present professional training material to partners and facilitates testing to confirm competency. As courses are completed and passed, Impartner T&C can show the partner where they left off to quickly continue their current track.
Learn how Impartner can take your channel programs to the next level.
Optimize
Power your channel with our partner relationship management tools.
Amplify
Deliver on the promise of demand automation with end-to-end TCMA.
Communicate
Stay top-of-mind with personalized news and syndicated social.