Let's talk about
Market Development Funds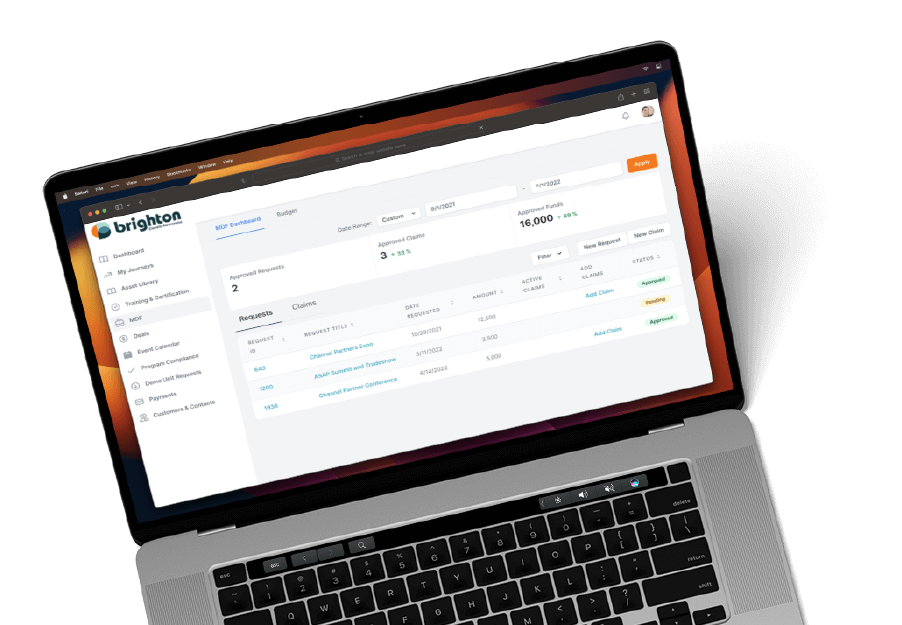 Let's talk about
Market Development Funds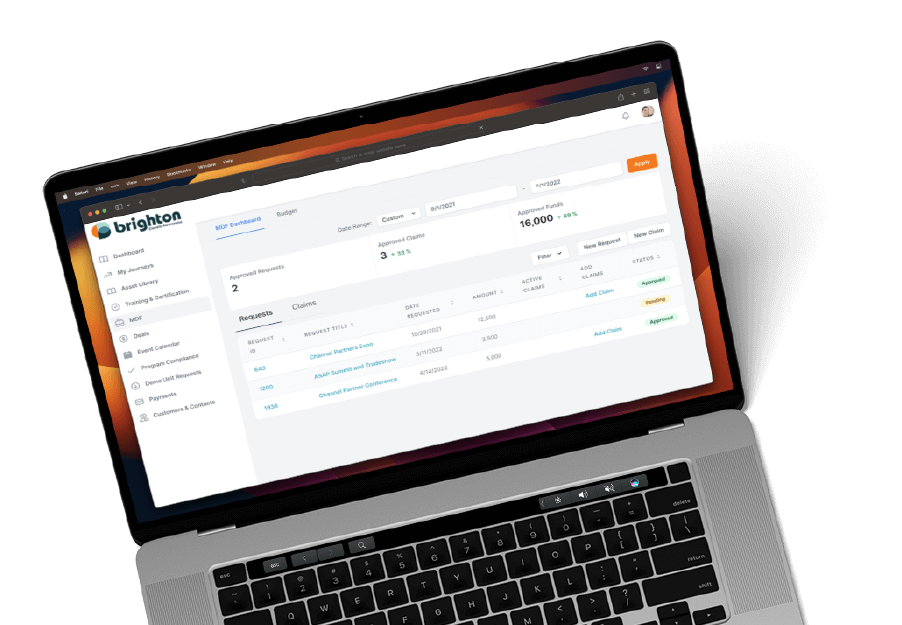 Let's talk about
Market Development Funds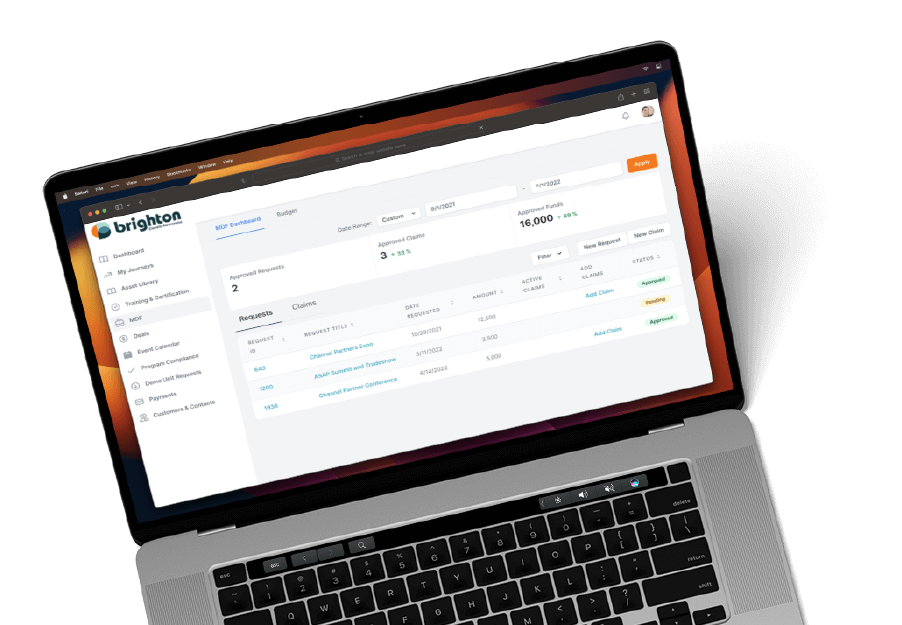 Empower your company with the world's only PRM-based end-to-end management tool of Market Development Funds (MDF).
Amplify your marketing reach and minimize the effort.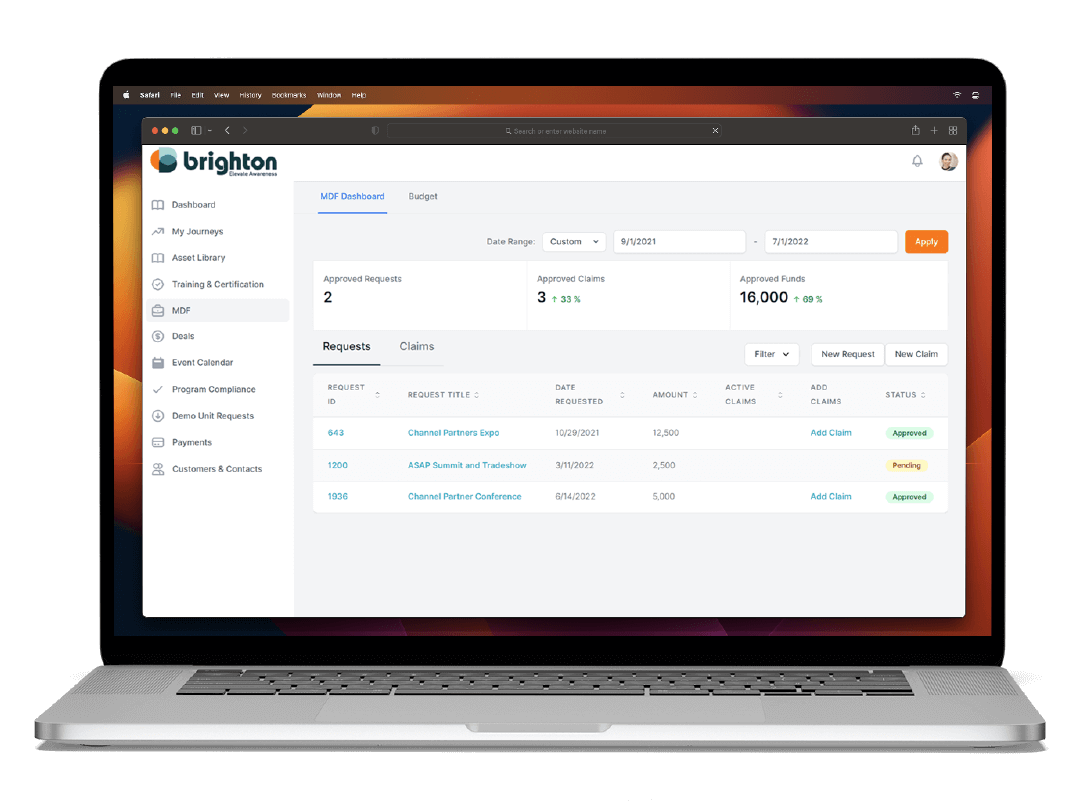 Impartner's MDF capabilities:
Allow your partners to apply for funds right in the Partner Portal to expedite the process
Inform partners quickly with immediate notifications so they can begin expanding their opportunities with you faster
Upload invoices and proof of performance (PoP) within the portal itself
Customize automated notifications of payments to both your team and your partners
View all tasks associated with MDF and Co-Op funds in one centralized, single pane of glass
Added Capabilities with MDF Advanced:
Manage, analyze, and optimize your MDF budgets directly in PRM to efficiently spend on areas with the highest revenue growth potential
Fulfill approved MDF claims without a third-party system so that you minimize errors, waste less time, and get partners paid faster
Learn more about Market Development Funds
Say goodbye to wasted market development funds.
Companies waste valuable resources handling submissions, approvals, routing, signing, payments, and budgeting, as well as managing and assessing MDF partner performance. The '70% of MDF is never used' statistic has been in the market for ages, and it's driven in part by the difficulty in managing current solutions, most of which require tapping into another payment solution.
Impartner created the only all-in-one MDF solution baked into an award-winning PRM to solve these issues through industry-leading management, transparency, and accountability.
With this best-in-class solution comes perfect compatibility along with the best MDF functionality. Channel Managers enjoy a sleek drag-and-drop form management tool, elegant program interface, instant access to relevant partner data, robust budget management capabilities, and seamless payment solutions. Partners love the intuitive fund request and claim process, and for MDF Complete users, a clear picture of the total budget available to them so that no funds and related opportunities get left on the table.
With Impartner's MDF application, there is no need for spreadsheets, no third-party integration, and no extra work for you. At the same time, you get higher ROI, more engaged partners, time-saving automated processes, and greater clarity of channel effectiveness.
Learn how Impartner can take your channel programs to the next level.
Optimize
Power your channel with our partner relationship management tools.
Amplify
Deliver on the promise of demand automation with end-to-end TCMA.
Communicate
Stay top-of-mind with personalized news and syndicated social.