Let's talk about
Program Compliance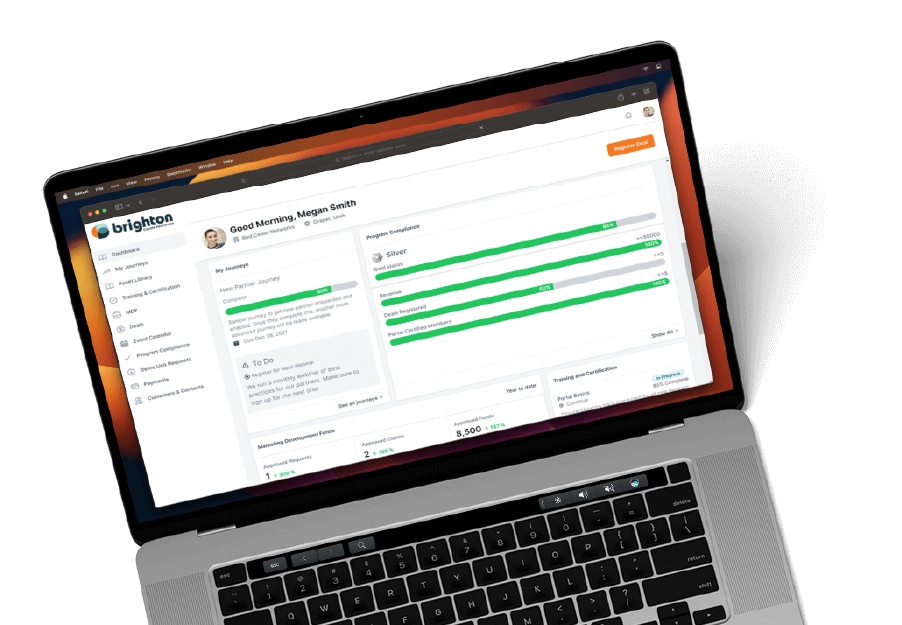 Let's talk about
Program Compliance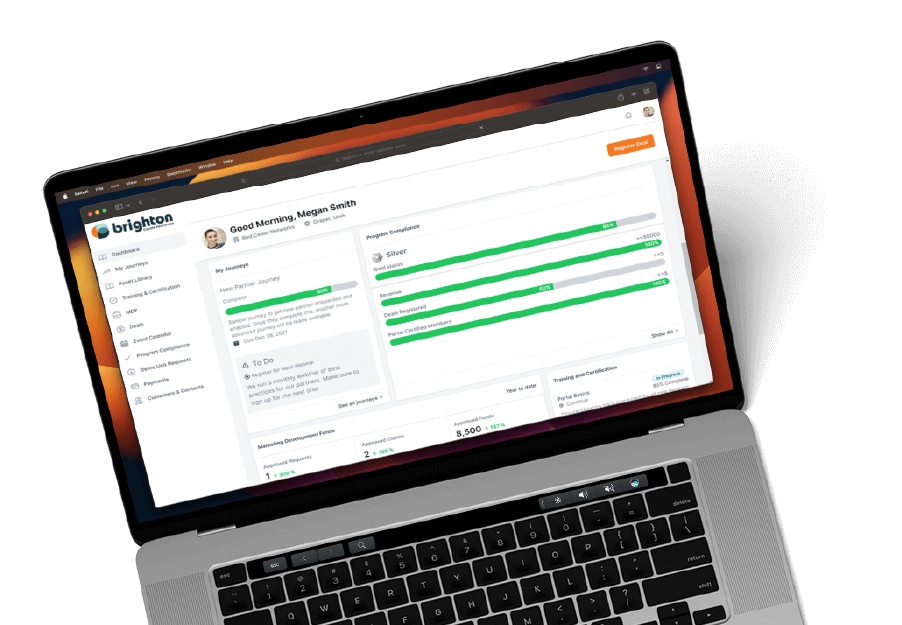 Let's talk about
Program Compliance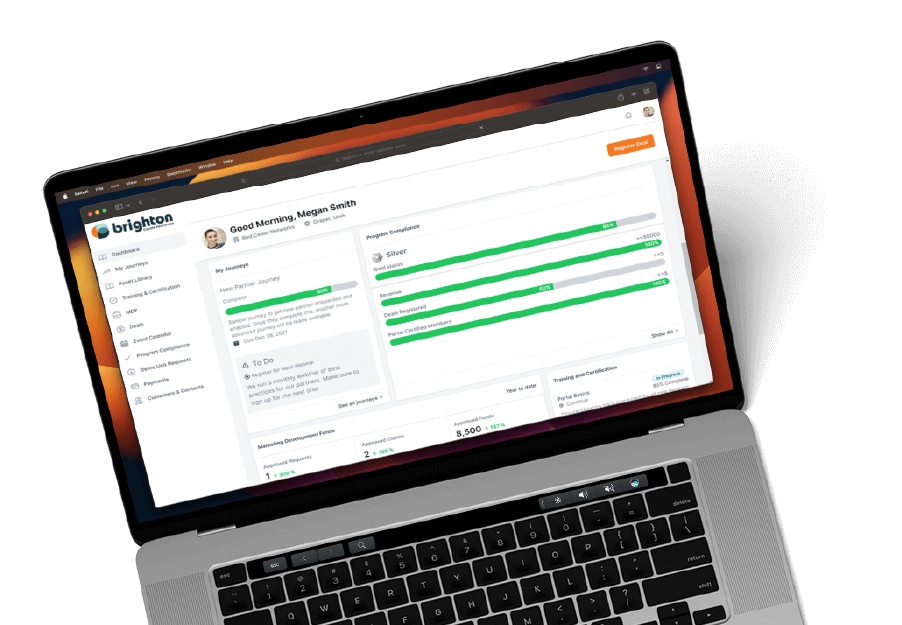 Program compliance management is a top issue for channel managers. But it doesn't have to be.
Impartner Program Compliance Manager automates partner tiering to ensure greater compliance while greatly reducing administration time.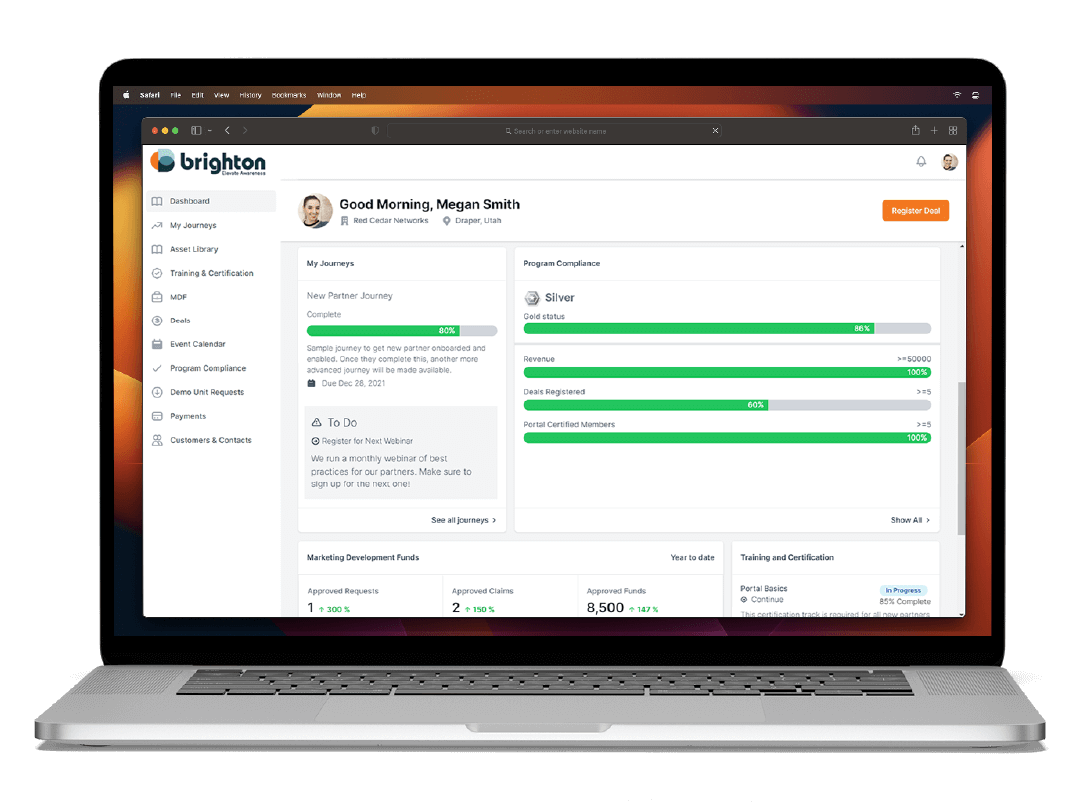 Program Compliance Manager highlights:
Fundamentally change your partner ecosystem by easily managing and communicating your channel's program compliance to partners and stakeholders
Partners can see their current tier status and its benefits while also clearly understanding requirements needed to reach the next tier status
Build unique tier structures based on program type and region
Make program compliance more accessible for smaller programs
Set start and end dates as well as evaluation cycles to signal when key criteria data should be reviewed for promotion
View how many and which accounts belong to each tier, what their previous tier assignment was, and when status was changed
Compliance made for partnerships and loved by finance.
A global study of channel pros revealed that program compliance is plagued by heavy, complicated, and manual administrative burdens. This makes it difficult to track partner program tiers accurately, which leads to frequent overpayments to partners. In this study, 60% said they lack confidence partners are tiered correctly and 78% of those that lack confidence in tier accuracy said they may be mistakenly overpaying their partners by up to 20%.
Program Compliance Manager automates your tier requirements to calculate and correctly assign tiers to every qualifying partner based on the evaluation cycle you specify. The criteria and requirements that you've configured for each tier are clearly displayed to partners so that they know exactly where they currently stand, the benefits for which they qualify, and what it takes to achieve the next level of benefits. Take the time, cost, and accuracy headaches out of program compliance for both you and your partners while also motivating them to be promoted to the next level.
Learn how Impartner can take your channel programs to the next level.
Optimize
Power your channel with our partner relationship management tools.
Amplify
Deliver on the promise of demand automation with end-to-end TCMA.
Communicate
Stay top-of-mind with personalized news and syndicated social.