Let's talk about
To-Partner Marketing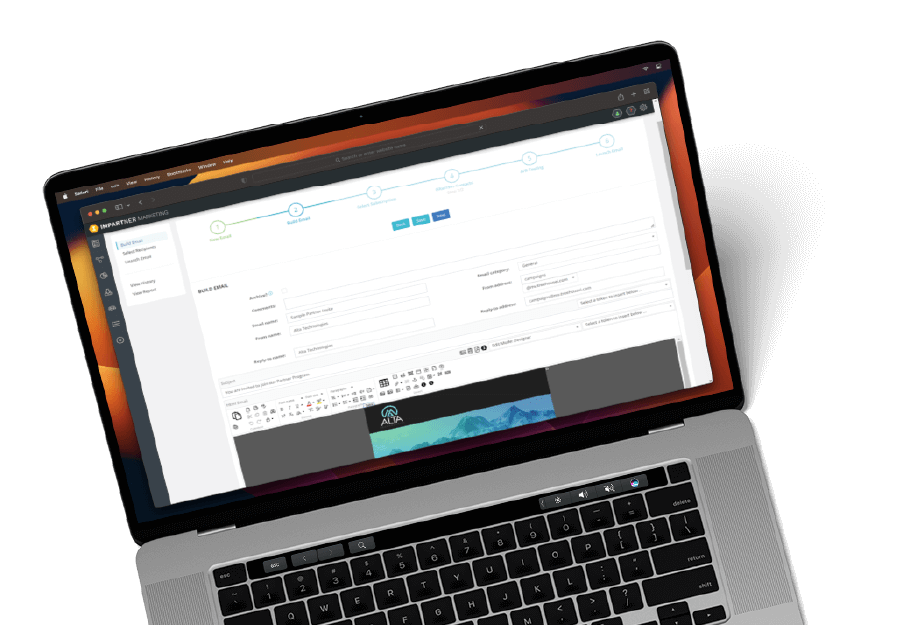 Let's talk about
To-Partner Marketing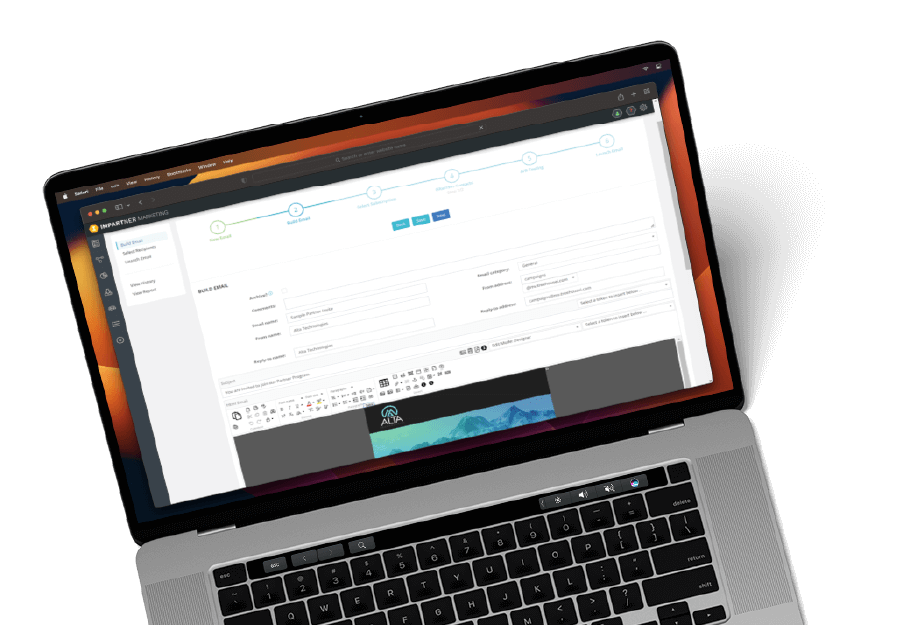 Let's talk about
To-Partner Marketing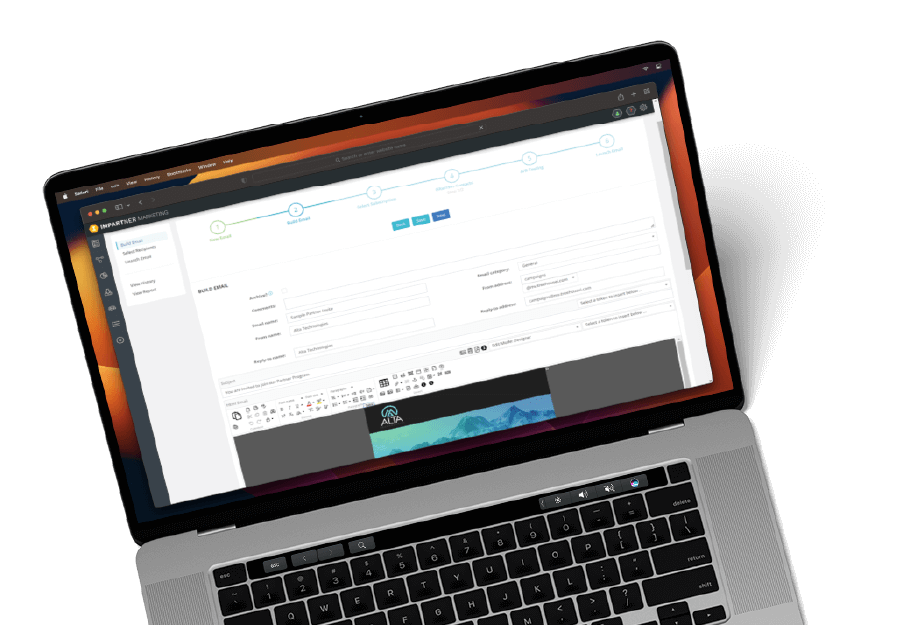 Recruit and engage the best partners with to-partner marketing.
End-to-end engagement tools to recruit and nurture partners.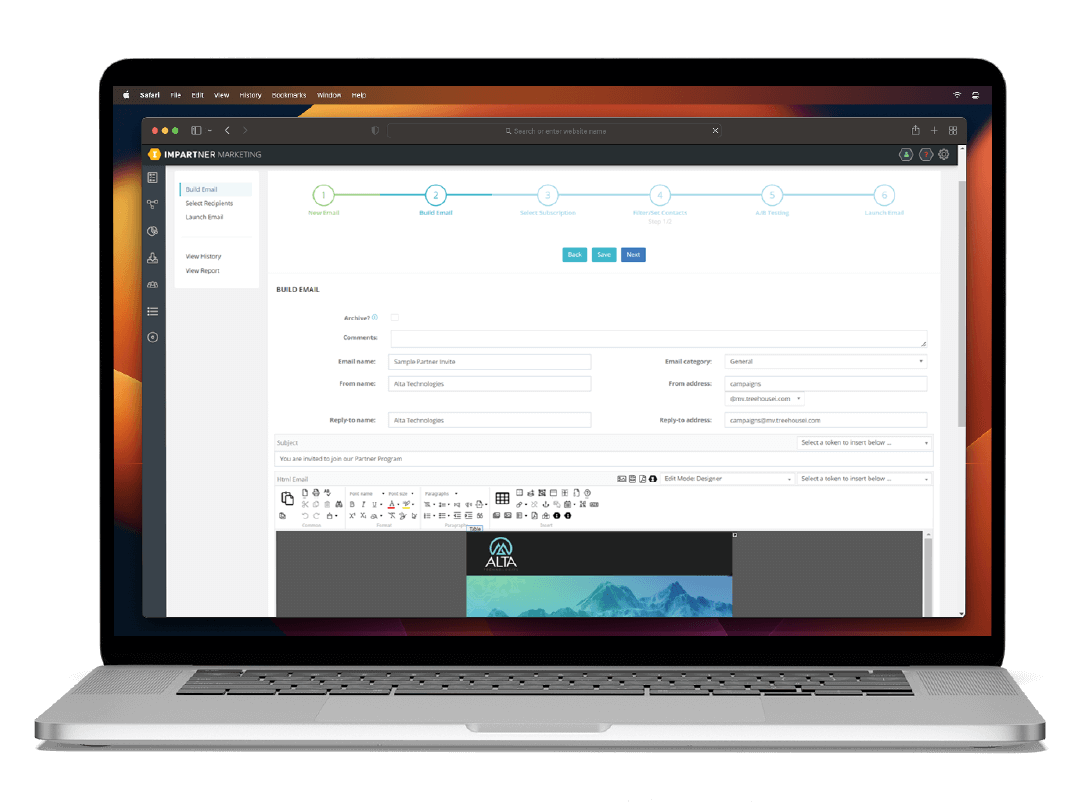 To-Partner Marketing module features:
Action Studio: Drag-and-drop functionality to create and program triggered nurturing campaigns and landing pages – with full reporting on opens, click through rates and overall campaign performance.
Reveal: Using reverse DNS lookup, Reveal provides the ability to both see inbound traffic from prospective partners to recruit them, and also score the engagement of potential partners with an intuitive "who is climbing up" report
Marketing Health Check: Intuitive report makes it easy to see the health of your marketing database by showing overall contact status, performance and a systemwide view of database growth, campaign activity, etc.
The ability to segment your partner audiences to tailor the right messages to the right partners
Full CAN-SPAM compliance
Training and Certification
Learn more about To-Partner Marketing
Put your to-partner marketing on autopilot.
Impartner's "To-Partner" Marketing module makes it easy to get exactly the right messaging to exactly the right partner at the right time, taking personalization of their partner's journey to the next level.
This powerful module ensures channel managers have their own robust marketing tool that has the same level of sophistication that the corporation marketing team has – the only PRM solution in the industry with this level of marketing automation platform functionality.
With To-Partner Marketing, you can create powerful marketing messages, upload your target partner list, and click "GO."
Learn how Impartner can take your channel programs to the next level.
Optimize
Power your channel with our partner relationship management tools.
Amplify
Deliver on the promise of demand automation with end-to-end TCMA.
Communicate
Stay top-of-mind with personalized news and syndicated social.